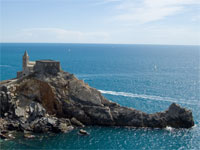 A wonderful weekend to relax and have fun on a sailing boat, guided by an expert skipper. From the nautical base in Bocca di Magra, to the picturesque villages of Cinque Terre, we will sail on a modern and comfortable boat, along the wonderful East Ligurian Coast.
Details - Prices - Contact us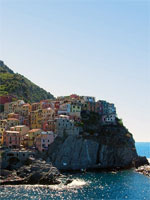 Details

• Friday.
Arrival at Bocca di Magra at 6.00 p.m., meeting the crew and cruise planning. Dinner on board.
• Saturday
Breakfast on board and leaving the base sailing along the coast, admiring enchanting landscapes, lively marine villages, such as Tellaro and Lerici, with its splendid fortified castle, and Portovenere, where stopping for a tour. Very coloured houses and narrow streets are unforgettable features of this village, loved passionately by Byron and rich in beauty.
Dinner on board under the moon and night in the small natural harbour between Portovenere and the isle Palmaria.
• Sunday
Let's leave towards Cinque Terre, considered to be, for their beauty, a world heritage by UNESCO. These are picturesque fishermen's villages on high cliffs in front of the sea, where buildings are variously coloured, small boats sleep in little harbours and olive trees and vineyards grow on the hills all around. This is the land of a wine whose cultivation is said "heroic", because croppers climb up these steep slopes to take care of the grape becoming "Sciacchetrà".
Going back to Bocca di Magra, our starting base, we will see again from the boat all the beautiful landscapes met during the sailing.
This sailing tour may be changed or modified according to specific requests and weather conditions.

Prices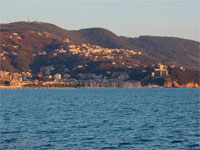 - May 15th to June 2nd / September 24th to October 21st -
Boat: Cyclades 43,3
Stem cabin (Private shower toilet): 750 euros
Stern cabin (Private shower toilet): 650 euros
Stern cabin (Shower toilet shared with the skipper): 600 euros
Boat: Oceanis clipper 373
Stem cabin : 650 euros
Stern cabins: 550 euros
Shared shower toilet
- June 3rd to July 21st / August 20th to September 23rd -
Boat: Cyclades 43.3
Stem cabin (Private shower toilet): 850 euros
Stern cabin (Private shower toilet): 750 euros
Stern cabin (Shower toilet shared with the skipper): 700 euros
Boat: Oceanis clipper 373
Stem cabin : 700 euros
Stern cabins: 650 euros
Shared shower toilet
Prices include:
• Accommodation in double cabin (with private or shared shower toilet)
• Use of all the boat equipment
• Small rubber boat to move from the boat to land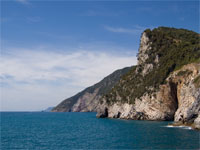 • Bed and bathroom linen
• Skipper
• Port charges
• Fuel
• Final boat cleaning
• Boat insurance
• Taxes
Prices do not include:
• 600,00 euros deposit
• Contingent Marine Parcs entrance charges
• All what is not included in "Prices include"


up