Details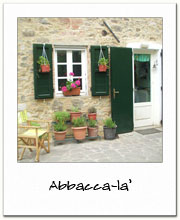 The owners have a special care for the environment, as shown by the way they have recently renovated the farm and by the choice of a small and movable swimming pool as it does not have a deep environmental impact.
They use solar panels for hot water and as a help in the heating, together with pellets and a wood boiler and a gazebo with a photovoltaic roof in the swimming pool area.
They ask guests and organise for them to separate rubbish.
This small "solar" farm offers 2 fully equipped and comfortable flats, both extremely warm and welcoming.
Each flat has its own independent entrance onto a beautiful terrace where you can relax or have dinner under a gazebo or taste lovely pizza cooked in the brick oven.
The two apartments may be adjoined and become a large one with 3 double bedrooms and 2 bathrooms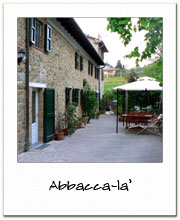 - First flat: On the ground floor there is the kitchen and the living room with a sofa bed for 2 people; on the second floor there are 2 double bedrooms (one has 2 twin beds, but can easily be transformed into a double bedroom) and a large bathroom with shower and a bathtub.

- Second flat: Smaller than the first one, it is on the ground floor and is wheelchair accessible. It has a kitchenette, a bathroom and a living room with sleeping sofa.
- The guests will find an above ground swimming pool (heated by solar panel) and while bathing and sunbathing will enjoy the most fantastic view of the surrounding landscape.

Services: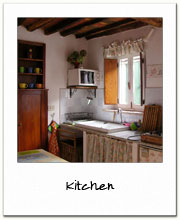 · Fully equipped kitchen
· Dishwasher in the large apartment
· Washing machine and tumble dryer
· Linen provided
· Satellite TV
· Stereo
· Outdoor terrace with gazebo and pizza oven
· Heated pool
· Internet access available
· 6 bikes
· Car available
· Meals prepared upon request
· Cooking lessons upon request
On their arrival, guests will be welcome in a common room, just opposite the brick oven, equipped with a kitchen and a bathroom. This space can be used by all the guests to cook their meals inside and outside in the brick oven, to have cooking lessons and to taste the typical meals prepared by the farm owners. 
Here guests will also find a free internet point.