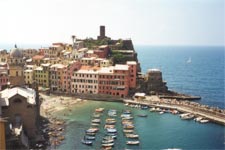 Cinque Terre tour
DESTINATION: Cinque Terre
TRANSFER: Mercedes minivan
TYPICAL PROGRAMME:
- Pick up at your accommodation
- transfer to Riomaggiore, the first village.
- Visiting the villages and moving on foot, along romantic coastal paths or travelling by minivan, at your disposal for all the tour long
- Return to Lucca in the late afternoon
details and prices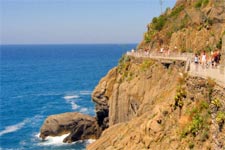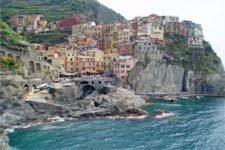 ...fishermen's villages of
Cinque Terre
Riomaggiore, Manarola, Corniglia, Vernazza and Monterosso are Cinque Terre (five lands), considered to be, for their beauty, a world heritage by UNESCO.
These are picturesque fishermen's villages on high cliffs in front of the sea, where buildings are variously coloured, small boats sleep in little harbours and olive trees and vineyards grow on the hills all around.
This is the land of a wine whose cultivation is said "heroic", because croppers climb up these steep slopes to take care of the grape used to produce the famous wine "Sciacchetrà".
Here you have the possibility to move from a village to the other by minivan (at your disposal for all the tour long), walking through coastal paths, as via dell 'amore (love way), by little private boats or by ferry-boat.
Typical Ligurian foods like pesto and acciughe di Monterosso and famous white wines will delight your taste!