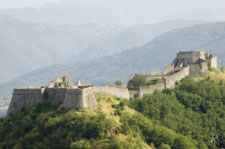 Garfagnana tour
DESTINATION: Garfagnana
TRANSFER: Mercedes minivan
TYPICAL PROGRAMME:
- Pick up at your accommodation
- first stop at the Devil Bridge, a miracle of ancient architecture!
- Visit to Castelnuovo Garfagnana and lunch at the most famous osteria, Il vecchio Mulino
- In the afternoon tour along small villages stopping at the wondeful Fortezza delle Verrucole
- Return to Lucca in the late afternoon
details and prices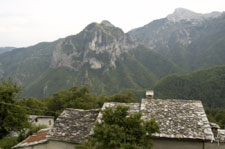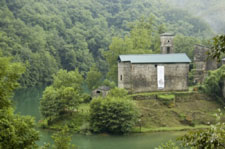 Grotta del Vento and Barga tour
DESTINATION: Grotta del Vento and Barga
TRANSFER: Mercedes minivan
TYPICAL PROGRAMME:
- Pick up at your accommodation
- Guided visit to Grotta del Vento (wind cave), on Apuan Alps.
- Transfer to Barga, lunch and visit of the town
- Return to Lucca in the afternoon
details and prices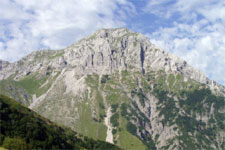 ...Tuscany off the beaten tracks
Garfagnana and Apuan Alps
If you love adventure and are looking for a place off the beaten tracks, where you can meet with a wild habitat, ancient villages and genuine people Garfagnana is your ideal destination.
Lain to the north of Lucca, this territory is characterized by two mountain ranges, Alpi Apuane, famous for their white marble quarries, where Michelangelo chose stones for his sculptures, and Appennini, where wolves and eagles live.
The Serchio river and its affluents flow along this territory, rich in ancient bridges, nice villages (Barga, Castelnuovo, Vergemoli, Castiglione Garfagnana, and many others), pathways for biking, trekking and horse riding.
Castles and fortresses dominate landscape (ex: Fortezza delle Verrucole), while caverns and hermitages make you understand how many people found here their own retreat.
Natural environment and mountain paths are controlled and protected by Alpi Apuane Park and Orecchiella Park.
Garfagnana is really a surprising land that can give you enchanting atmospheres, delighting you not only with its natural treasures, but also with its traditional cookery, gastronomy and wine.
Garfagnana and Apuan Alps PHOTOS